Description
Use the Pinterest for WooCommerce integration to connect your store to the world's largest social network for ideas, inspiration, and interesting products and brands. On Pinterest, you can promote your products to 250 million monthly active users.
Features:
A secure connection between WooCommerce and Pinterest.
List your entire WooCommerce product catalog on Pinterest in minutes.
Add new products automatically to your Pinterest boards.
Open Graph markup enhances your product images and makes them stand out.
Visitors can save your product images to their Pinterest boards.
Every Pin contains a direct link to the product on your website.
Manage all your Pins in one place and sync images, pricing, and product details in real-time.
Use the Pinterest tag to track conversions.
Optimize your product Pins for sales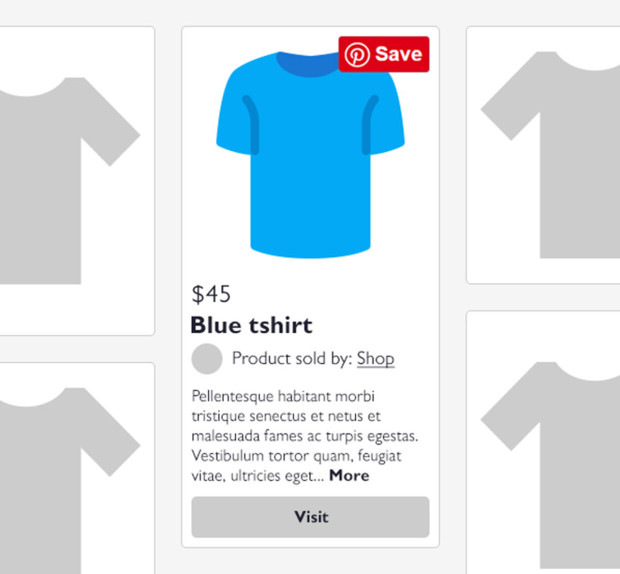 The extension adds the necessary Open Graph markup to your product pages so that Pinterest validates them and transfers their related details (product name, description, price, and stock availability) automatically.
Add a Save button to product photos
Make it as easy as possible for potential shoppers to include your product photos on their Pinterest boards with a one-click Save button.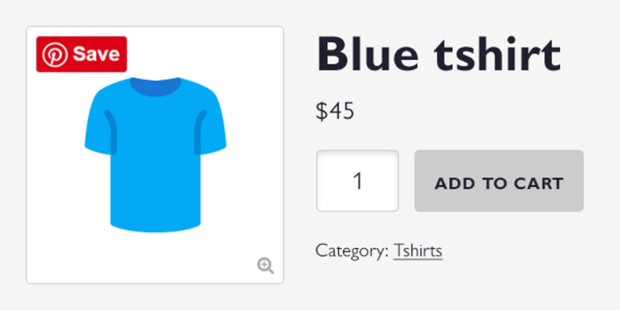 This option is more powerful than the standard Pinterest browser extension:
If you click on a Save button within a product catalog, the WooCommerce integration transfers a product URL to Pinterest, not a category URL.
On the product page, the Save button works smoothly with all other features and scripts of the WooCommerce themes (for example, zooming).
Even if a customer uses the standard Pinterest extension in their browser, this feature improves the display of the Save button. The button will appear in the left corner of the product image.
Streamline Pin management from your WooCommerce dashboard
From the Edit product page, choose which images to display on your Pinterest account.

A Pin description and a link to the product will accompany the product images.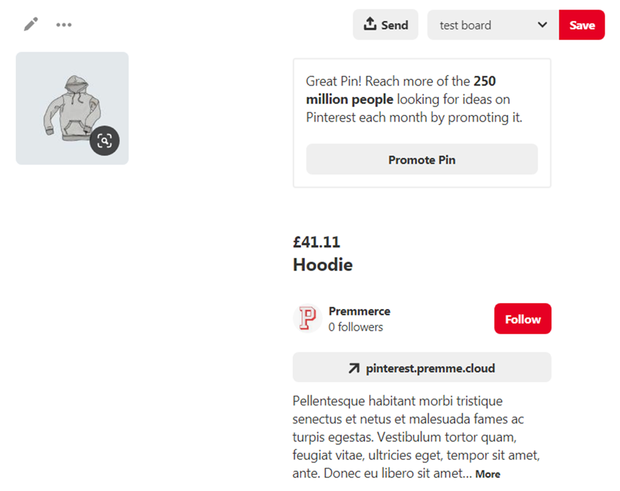 Updating Pins after you change product details
When you tweak a product's name, price, or description, all linked Pins will show the new information automatically.
Bulk Pinning
You can pin several products at once on the Products page. When you publish a product, visitors will see its featured image.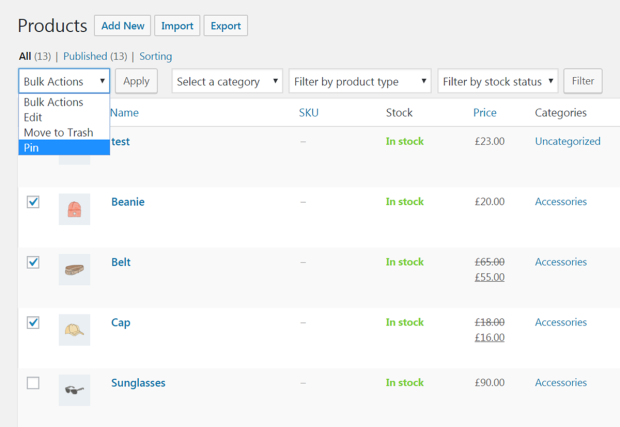 Update multiple Pins in one go
Save time and bulk-update the settings of Pins you have created based on the product data. For example, you could change the Pin description settings for several Pins with one click.
Sync Pin descriptions to match WooCommerce product shortcodes
Keep all product details — from price, name, and URL to description and site name — in sync between your site and Pinterest with your existing product shortcodes.
Improve the performance of Pinterest ads with conversion-tracking and better analytics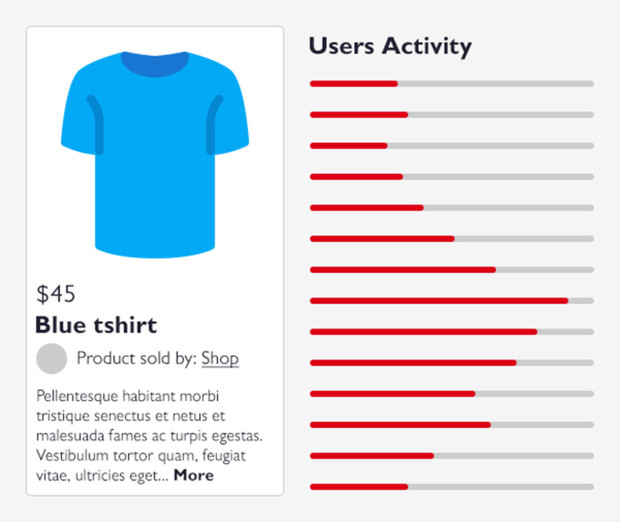 Get Pinterest analytics reports when you claim your website
Connect your content with Pinterest. When you claim your website on the platform you get access to valuable analytics to inform your marketing strategy, and make your site's identity more visible for Pinterest users who will see your profile picture and website's URL next to any Pins that come from your site.
Use the Pinterest tag to track conversions
Integrate the Pinterest tag in your store with just a few clicks. Track actions people take on your website after viewing your Promoted Pin, and use this information to measure your return on ad spend (RoAS) and better target your audience with Promoted Pins.
Our integration offers also advanced settings to track specific events: